Same day junk removal service ♻️
Running into an emergency situation that the property needed to be cleaned and empty within the same day ?
Don't hesitate to call 4034792558, at All In Junk we committed to offer same day service no matter whenever you need, we are here for you.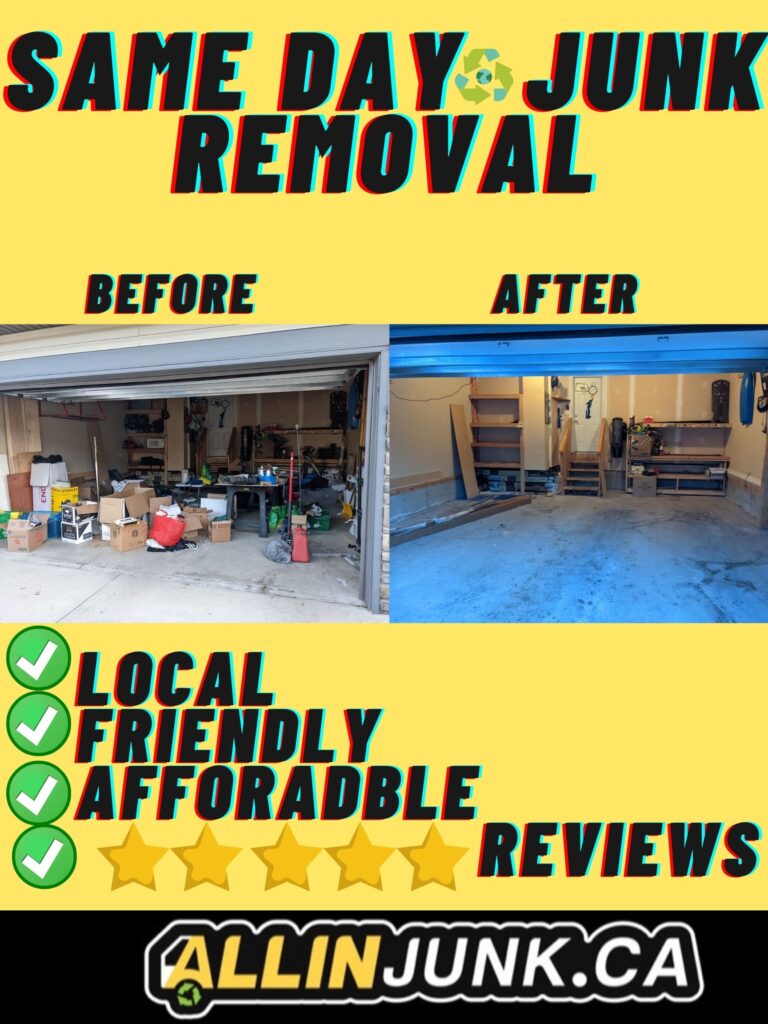 Downsizing? Spring Cleaning?
Decluttering aids in the simplification and improvement of your environment. Finally, repurposing your old or unwanted products saves the environment by keeping them from being recycled or disposed of in a landfill.
You may feel good about decluttering with our services while also giving used furniture, appliances, and other items to a non-profit. Similarly, much of the garbage that isn't donated will be recycled. In either situation, we will promptly and expertly remove your items while remaining ecologically careful and responsible.
It doesn't have to be a stressful experience to downsize, move, or simply clean up. We'll locate a new home for your unwanted appliances, furniture, and other stuff as soon as possible. Why put it off any longer? Give The Junk Man a call today and let him remove your unwanted items.
403-479-2558