Junk Removal - Demolition - Landscape Construction
At All In Junk, we specialize in safe, efficient, and cost-effective home and business Demolition and Landscaping. When it comes to demolishing your home for new renovation, new landscape construction, bobcat-excavator service or back yard turnover , it is best to trust the experts. With over 10 years of specialized experience, our team is always prepared to help you with any of your construction needs. Contact our 24/7 emergency line at 1-403-402-6030 to speak to one of our professional project managers.
Trust your Restoration Experts
Asbestos Abatement & Mold Remediation
When it comes to abatement and remediating Mold and Asbestos, it is best to trust the professionals. At 24/7 Restoration, we do not cut corners. We understand that the safety of you, your family, your home, or your business is paramount. We treat all interactions with Mold and Asbestos with the utmost safety in mind to protect our clients' and staff's well-being.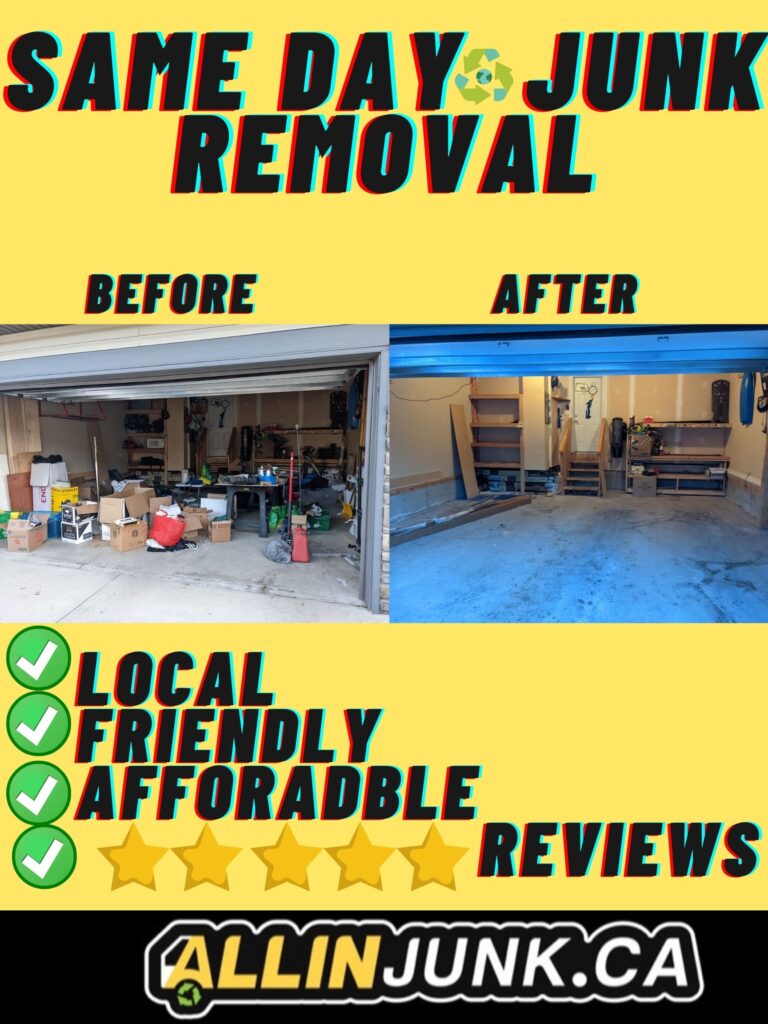 Water and flooding can have devastating impacts on your property.  Contact us if you need emergency services to help remove moisture from your home. Our team of experienced professionals will assess the damages and help bring your home or property to its original condition quickly. Don't worry, All In Junk is here to help!
Calgary Fire Restoration Service
Renovations can create a big mess with all kinds of garbage and waste to get rid of. We will you with  Concrete removal, construction debris removal.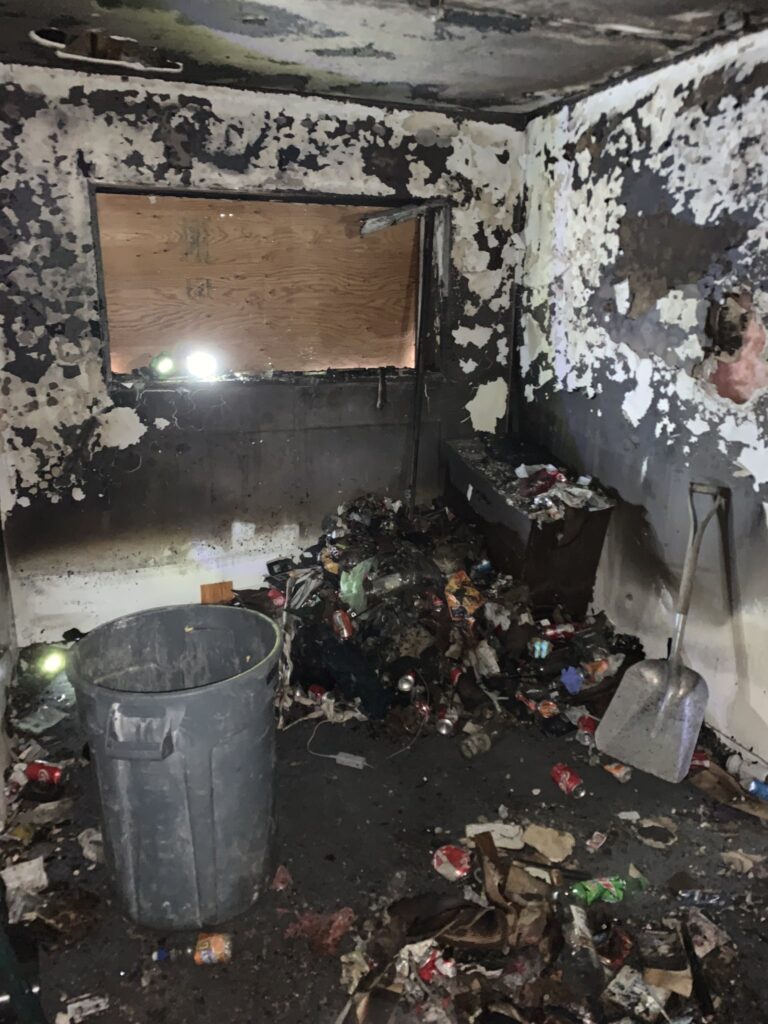 Sewer Backup Cleanup Service
Call All In Junk if you need professional help with sewer backup cleanup, assessing damages, or reconstruction. Sewer backup can have an unfortunate impact on your property, causing a significant mess, structural damage, mold or other issues. If you're dealing with a wastewater backup resulting from a toilet clog, blocked pipes, drain problems, or plumbing issues, don't worry! All In Junk can help you clean up!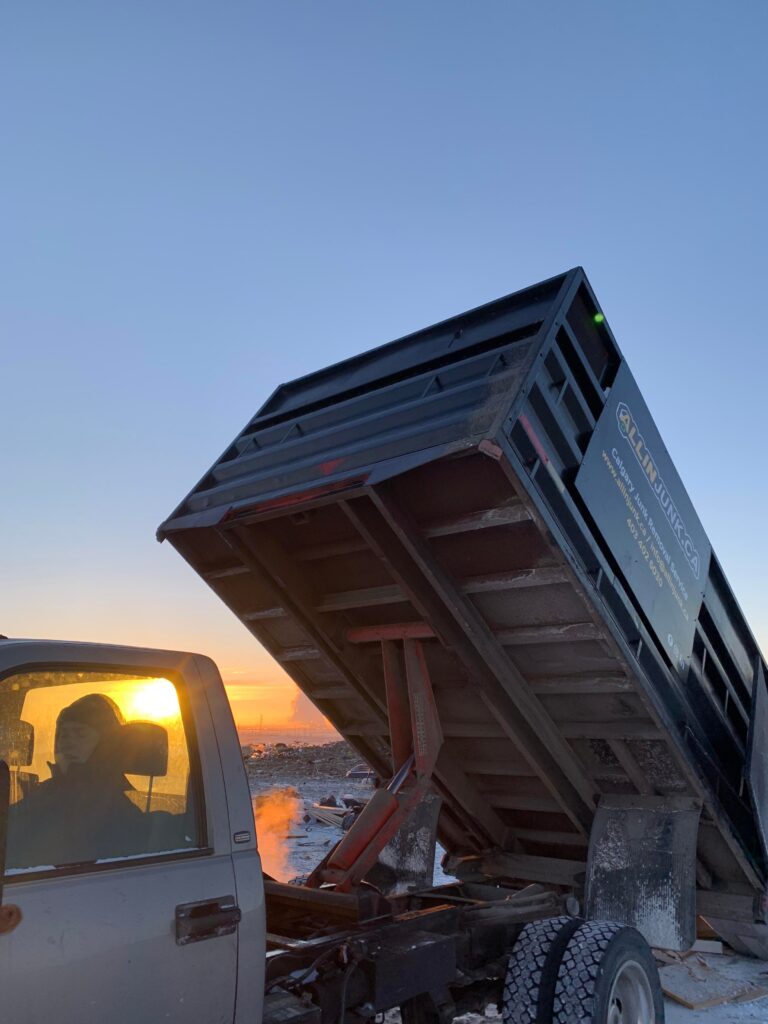 Storm and Natural Disaster Restoration Service
Whether your home or commercial property has been struck by a falling object such as a tree or damaged by severe hail and strong winds, All In Junk is ready to help. Our team of experienced professionals will assess damages and help restore your property to its original condition quickly.
Hoarding - Crime Scene & Trauma - Pest
All In Junk understands that hoarding can be a chronic issue for many people. Our technicians can provide professional help restoring possessions and belongings, while removing junk, clutter and debris. 
When faced with an unfortunate situation like a death or a crime scene on your property, it's normal to be worried about what happens next. Our technicians will assess your needs and take care of all aspects of the cleanup, so you don't need to worry about what's next.
Getting rid of your junk is
easy!
4

Reasons to
Hire All in Junk
We are specialists in junk removal services. We serve residents and commercial business owners across Calgary Canada areas. You can count on us for all of your junk removal in Calgary needs because:
We can provide a quote over the phone with a detailed description of what you need to be removed.  Book us online or by calling  403-402-6030.
Our friendly, uniformed truck team will call you 15-30 minutes before your scheduled 2-hour appointment window to let you know exactly when to expect us.

After booking, We will come to your location and pick up all the junk that needs to remove and provide you with an up-front all-inclusive price.

We'll remove your items, being sure to only touch the items we're taking away, and sweep up the area. We'll then collect payment once the job is complete